An invitation to join an intentional community dedicated to work as practice in Berkeley.
Volunteering:  An act of generosity resulting in benefit to self and other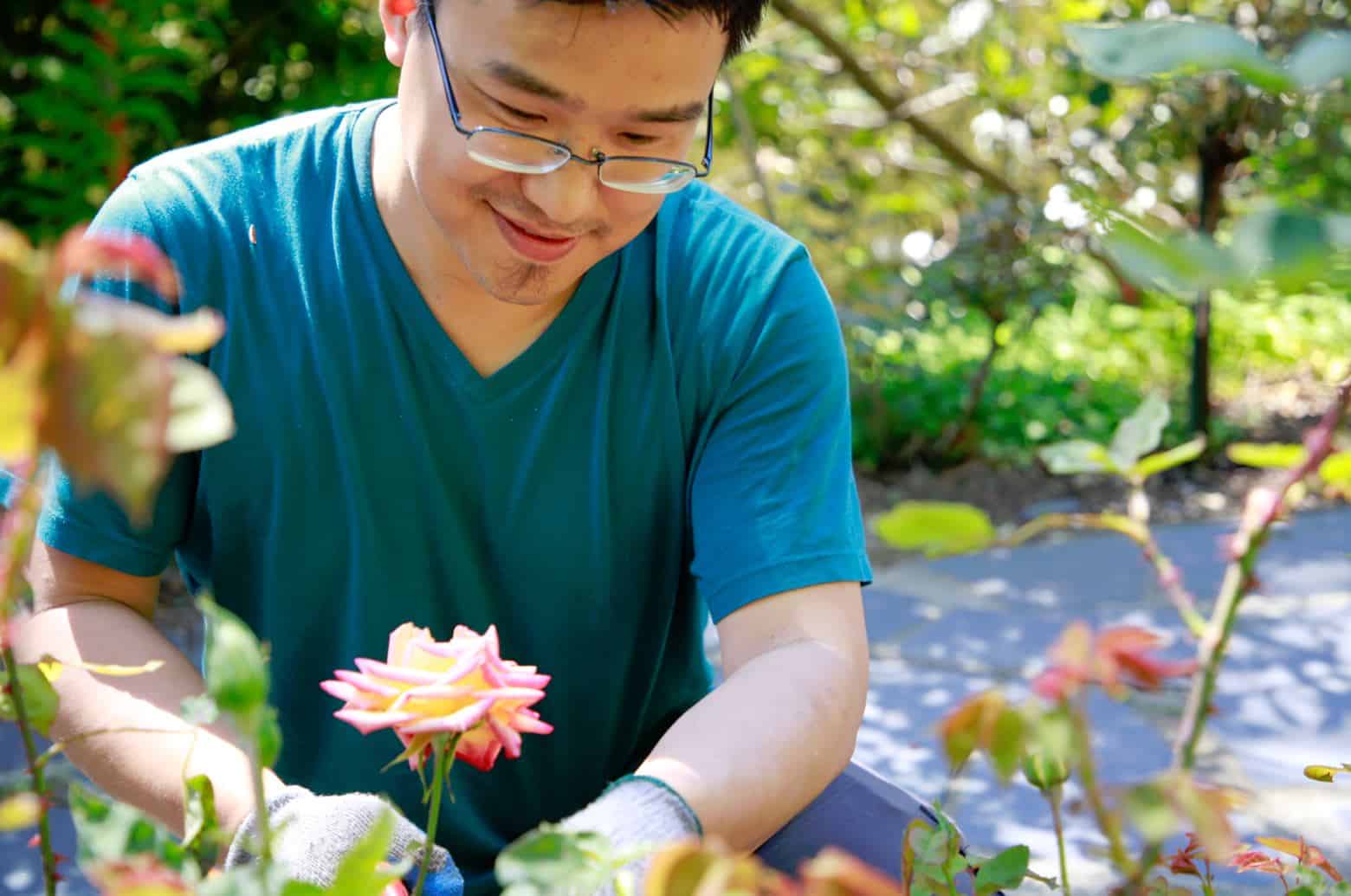 Now looking for individuals to join our work practice team and be part of a community promoting well-being! Spots available:
Fridays 1:30 – 3:30 pm
Help clean and maintain the Institute's public spaces
Saturdays 11:00 am – 1:00 pm
Gardening or cooking, followed by lunch at 1:00 pm
Start date: The beginning of each term.
Minimum commitment: We encourage participants to make a commitment of 1 quarter (10 weeks), however, one-time opportunities are also welcome!
How do we do work practice?
We set our intention together at the beginning of the project, perform work with a practice in mind (which will be introduced by the team coordinator), and then dedicate the merit at the end of the project.
What kind of intentions do we set? It is up to you, but we usually perform work-practice with the benefit of others in mind. It can as simple as learning to observe your mind, or to contribute towards something positive, with the intention that others may also be benefited.
Interested?
Please send us an application at the link below:
https://docs.google.com/forms/d/e/1FAIpQLScmrdRrloRkNr01DCiUyrSwuyhlWdDmY0dvvryydk1ThSwhAg/viewform?usp=sf_link
If you have any questions, please email us at nyingma-institute@nyingma.org or call (510) 809-1000.