We transform our lives through self-inquiry and applied meditation, based on ancient, grounded methods for working with mind, body, and senses. We practice a way of life that is integrated, meaningful, and devoted to helpful activity as a dynamic path of learning. 
Work-study program
Immerse yourself in a life of discovery and service in a Tibetan Buddhist educational center. We focus on personal development with a style of learning that integrates work with study, practice, and a life of doing good.
Our residential work-study program is a way to live, study and work . . . 
About our community
We are a Buddhist center with a lay sangha; we abide by principles of non-harm, such as not killing insects or creatures, and do not allow meat, alcohol, or any mind-altering substances on the property. We are not ordained, nor do we take precepts or strict vows . . . 
Bring meditation to your life 
With the support of meditation, Tibetan yoga, and other classes, and a multitude of awareness practices that can be applied to work, relationships, and every aspect of life, you will engage in productive activity as a way to train your mind . . . 
Fearless Living 
Residential Work-Practice at a Buddhist Center 
Meditation apps not doing enough for you? Looking for another way of living? Want to engage spiritual practice in a practical way? Join a six-month residential program that integrates awareness practices with work, taking a holistic and grounded approach to living mindfully and problem-solving with grace. As part of this program, you have the opportunity to engage teachings with secular applications such as Kum Nye Tibetan yoga and meditation, as well as the option to learn traditional and culturally rooted forms such as visualization, chanting, and offering from experienced senior students, including a Tibetan lama. 
The program includes:
Access to a full range of evening classes on Meditation, Kum Nye Tibetan Yoga, Buddhist Studies, Tibetan Language, Nyingma Psychology and more

Housing in a community setting in the foothills of Berkeley with a spectacular bay view, especially during sunsets 

Full engagement with work-practice as part of a small team 

Vegetarian meals, created with organic ingredients whenever possible 

A small living stipend reimbursement of $250/month 
Work-practice may include:
All aspects of managing and running an educational center; we are a small volunteer-run non-profit organization 

We try to find the best fit for your skills, but ask that participants adopt a flexible, as-needed attitude about work-practice assignments, which may include a mix of:  registrar responsibilities, construction, marketing, fundraising, cleaning, gardening, cooking and more 

Possible opportunities to develop and gain skills in new areas as needed
You will learn: 
How the lens of meditation can be carried into your daily life, including work 

How to more fully engage your experience  through investigating mind, body, emotions, and thoughts 

What it means to engage a Bodhisattva path of action through service 
Located in Berkeley, California, the Nyingma Institute offers retreats, workshops, and courses in seven fields of study. We seek residents who are interested in committing for six months or longer as part of our live-in staff. We do not require that you be Buddhist, only that you are curious about practices for investigating experience. 
Please note that this is a full-time, intensive program with 6 days of structured work-practice per week, with opportunities to participate in classes, workshops, and retreats. Spots are available on a rolling basis. Please get in touch if you'd like to chat about the program. 
If you have any questions, we'd love to hear from you! Contact: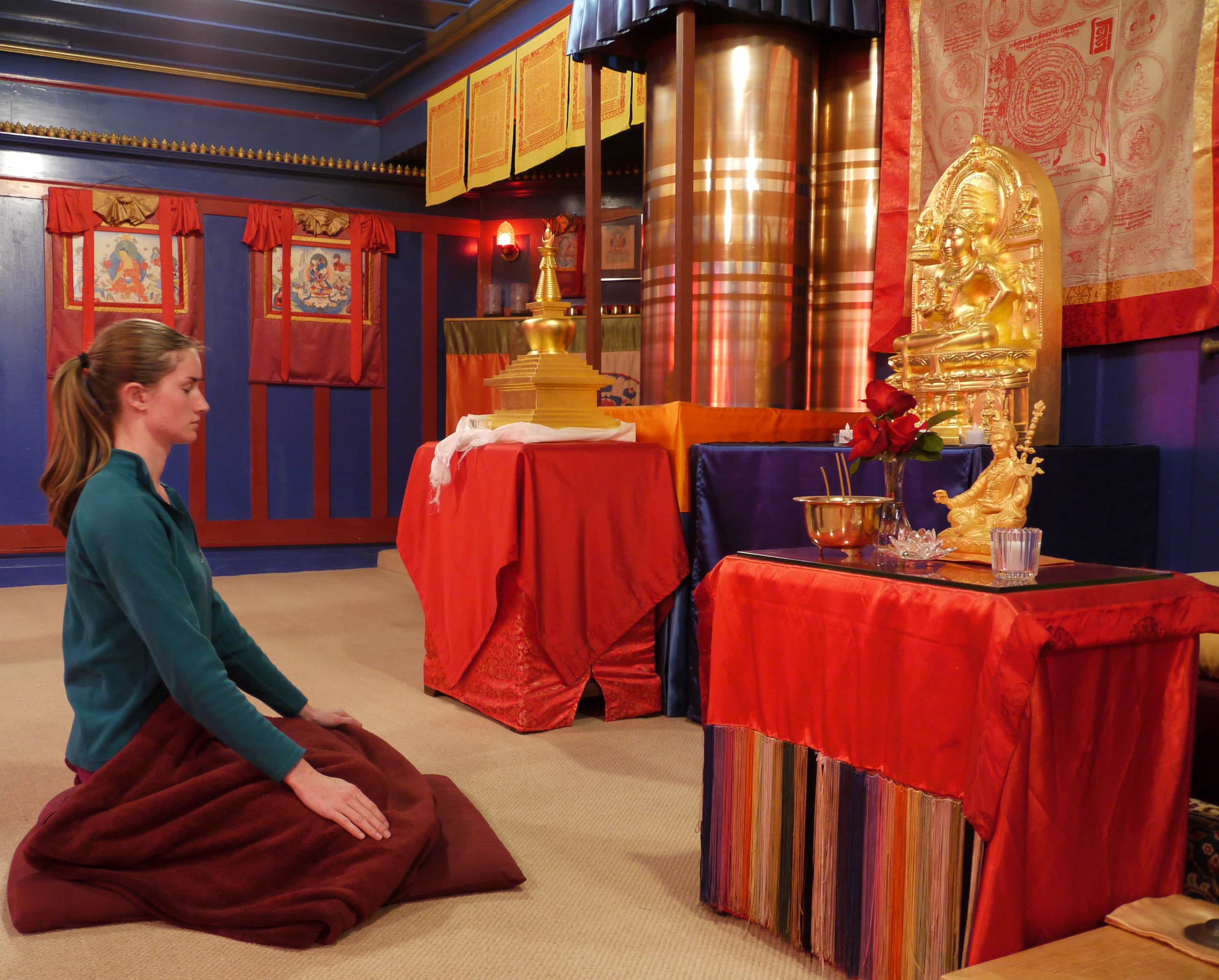 Full-Time Residential Application Process 
We are happy to see you are interested! Once you send in your completed application, we will be in touch with you to chat further and set up an interview to see if we are a good fit for each other. 
Contact 
If you would like to talk about our program or set up a tour please feel free to reach out to:  (510) 809-1000 or