Join Us in Creating a Beautiful Sacred Garden

and Meditative Space 
Thank you for your support and generosity! Your gift helps create an public space of sacred art and natural beauty, makes new events and gatherings possible, and supports a community dedicated to service.
We are aiming for 100% participation from our students at any amount. 
If everyone gives something, no matter how large or small, we can reach our goal! 
How close are we to our fundraising goals?
So far $301,805 has been raised!
If we exceed our Phase 1 goal, then funds will go towards Phase 2.
Project status
We are under construction! 
Please Make a Gift. Here's How: 
Mail a check to made out to "Nyingma Institute" at 1815 Highland Place, Berkeley, CA 94709. (If you donate by check, this saves us the transaction fee!) Please include a note or write on the memo line that it is a donation for the Garden Project.
Call us at the Front Desk with a credit card. Please leave your contact number via email or phone message, and we'll give you a call back! 
Donations are gratefully accepted and tax-deductible. We are an all volunteer-run 501(c)3 organization. We will email you a letter for tax-reporting purposes. Names or dedications for donations over $1,000 will be included on a donor plaque, unless you prefer to remain anonymous. Don't forget to check with your employer to see if they offer matching donations to non-profits. Stock options and legacy gifts are also welcome. 
Garden Blog Updates from Our Team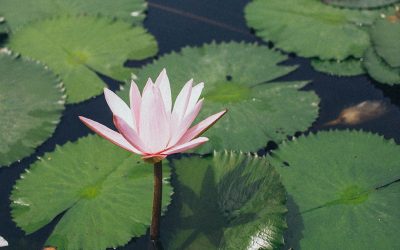 Since our last update, large decorative boulders have been selected and nudged carefully into place via forklift. The main stairs . . .
A History of Practice, Support, and Contemplation
Padmakara Garden Overview
Since 1973, the meditation garden has been a beautiful, intimate place for students, retreatants, and visitors to practice and reflect in a space of tranquility and refuge. Now, almost 45 years later, the garden is in need of renovation in order to continue serving our community, friends, and visitors.
You are invited to be part of the creation of Padmakara Garden — a precious jewel of a cultural heritage garden, with Tibetan sacred art and architecture set in a lush Himalayan themed garden, balanced by modern architectural accents.
Working with a world-class landscape designer, we will add features such as a hillside path for walking meditation, waterfalls, bamboo groves, and a stone courtyard with a lotus medallion design in the center.
Not only will the garden continue to be open to you as a tranquil space of meditation and contemplation, but it will also lend itself to gatherings that help us celebrate and find strength in community. A new stone-paved courtyard will make possible outdoor ceremonies, lama dancing, Kum Nye dancing, walking meditation, special talks, and other events. The new garden will also include a space for hosting Kum Nye Yoga and meditation classes.
In these difficult times, spaces of stillness, nature, and beauty are more necessary than ever. When we connect to our own being, healing begins. Then we can work with more potency and kindness for the benefit of others and the world. You can help create this sacred space for the local community, and for yourself, to enjoy, relax, and heal.
Seven Reasons to Support Padmakara Garden
1. Make new events possible.We plan to introduce Kum Nye Tibetan Yoga dance, lama dance, family programs, and other programs that take full advantage of the new stone-paved central courtyard that Padmakara Garden will feature.
2. Add additional classroom space to expand our capacity for weekly courses and programs. Padmakara Garden will include an outdoors gazebo-style classroom, perfect for Kum Nye Tibetan yoga, meditation, and other programs.
3. Create and strengthen community. This multi-use space, particularly the stone-paved courtyard, will support an expanded capacity of attendees for Buddhist holidays, ceremonies, and celebrations.
4. Create a sacred space for contemplation and meditation. This is a space for retreatants, students, and visitors to practice, reflect, and simply be. A healing natural quality – lush greenery, water features, gentle chimes – will be complemented with sacred art, in a garden-scape designed for practice, including a new hillside path for walking meditation and areas to sit and meditate. The garden will be open to the public, free of charge, between 9 AM – 7 PM from Monday – Friday and on Sundays, and between 9 AM – 5 PM on Saturdays.
5. Create a unique cultural heritage meditation garden for the benefit of the general public, giving something new to the East Bay community. We are inspired by the example of the Japanese Tea Garden in SF; while our space is more modest, we are committed to using high-quality materials and relying on bespoke design that incorporates modern architectural accents with traditional Tibetan sacred art. We envision that it could draw visitors from the Bay Area and beyond who might appreciate it as a beautiful example of a Tibetan sacred garden sanctuary.
6. Support the continuation of these teachings, and the next generation of this community. We are the one of the first Tibetan Buddhist centers in the US, and as part of Tarthang Tulku's mandala of organizations, have put forth an incredible amount of energy into supporting the sangha in Asia. Now it's time to grow our roots here in the Bay Area. We are also an entry point for those who wish to become more involved, ranging from part-time volunteers to those who dedicate their lives to supporting Dharma projects.
7. Nyingma Institute is a non-profit, all volunteer-based organization. We rely strongly on private donor support and individuals like you in order to accomplish our mission to provide programs for the well-being of our students and the general public, sharing healing wisdom and a path of inner freedom.
What will be the most noticeable changes (in Phase 1)?
The space will be unified, no longer divided between the Main and New Houses by a pinch point.
A courtyard with beautiful stone paving and a lotus medallion design in the center will replace the loose flagstone paths that were in poor condition.
Stairs leading up to the garden will be moved and rebuilt.
A new path for walking meditation that loops above the garden on the hillside.
Bamboo groves that create a lush, protected space.
New stepping stones and foliage between the Prayer Wheel House and the courtyard.
An expanded pond with refined edges that stretch along the east edge of the courtyard, with small spouts of water falling from one of the retaining walls.
The retaining wall along the east edge will be rebuilt and finished with a stone veneer.
New flagstone paving around the Prayer Wheel House.
Platforms added for 8 stupas along the west side of the garden, along the Main House.
An expanded deck, which will have an overhang or roof-like structure added later.
Other important changes: 
The retaining wall on the lower level alongside the building is falling apart. We will remove some of the soil from the slope and replace it with a new, lower wall.
A new drainage system for the garden will be installed.
An electrical connection will be installed, so that we can add safety lighting and use speakers for events.
What's staying the same? 
The Prayer Wheel House, Enlightenment Stupa, and smaller stupa will remain in their present places on the north side of the garden. We will update the casing and roof of the Prayer Wheel House at a later point.
We are saving as many of the trees and plants as possible.
Cost and Phases of the Project
Costs
As a completely volunteer-based and volunteer-run non-profit, we will do as much as we can ourselves with skilled volunteer labor. However, we still need to cover the not insignificant costs of permits, materials, and specialized professional labor and equipment rentals for many stages of the project.
Phase 1
This current campaign will fund: proper drainage to protect the property; replacement of worn-out retaining walls; refinement of the pond and water features; creation of a smooth, level outdoor plaza or courtyard; foundations for a new open-air classroom; foundations for eight Stupas along the western edge of the plaza; and a donor plaque.
Phase 2
At a later stage, we will install various new sacred art monuments, including: eight Stupas on the western edge of the garden; traditional water prayer wheels on the hillside that interact with the new water feature; and eventually a large statue of Padmasambhava or the Buddha on the hill alongside a ceremonial bronze cast bell.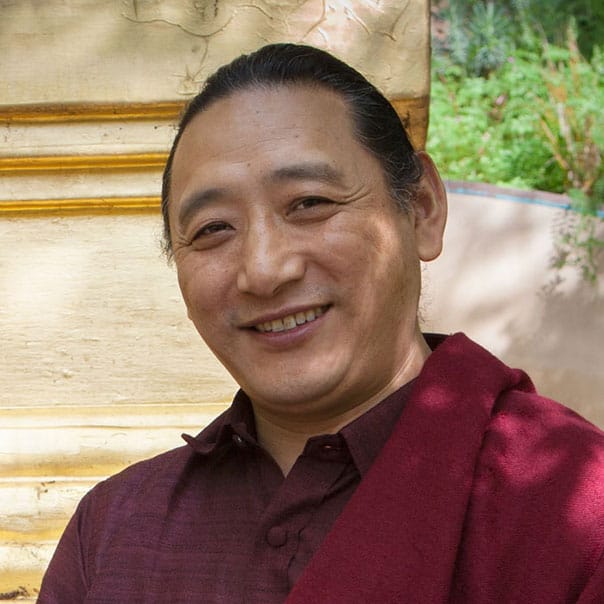 Lama Palzang
Dean, Nyingma Institute
Lama Palzang, one of our Deans, was born in Tibet and has a background of traditional Buddhist training, immersion in Tibetan sacred art and ritual, and experience designing large-scale installations of offerings.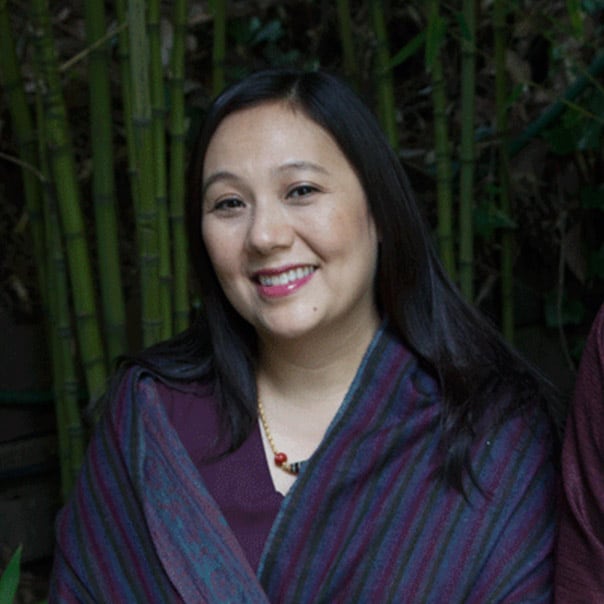 Pema Gellek
Dean, Nyingma Institute
Pema Gellek, our other Dean, serves as a bridge between dharma in the East and West, combining a modern sensibility and knowledge of Western culture with a deep appreciation for Tibetan Buddhist practices and culture.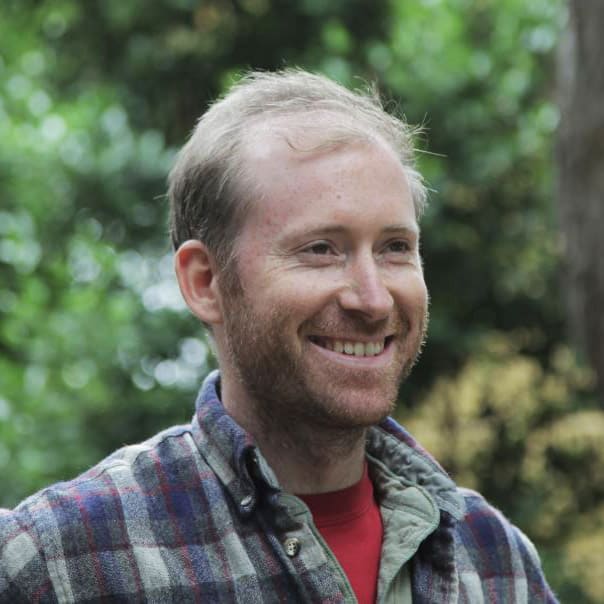 Nathan Galanter
Part-Time Project Manager
Our volunteer staff includes Nathan Galanter, an experienced gardener and woodworker, who will oversee the plantings and also work on the sacred art elements under the direction of Lama Palzang.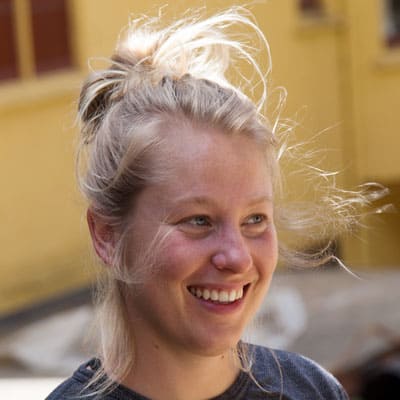 Katie Black
Garden Team, Nyingma Institute
Katie is part of our full-time, residential team. She volunteered at Odiyan for three years, spent time working in Hawaii, and returned to join the Padmakara Garden Team.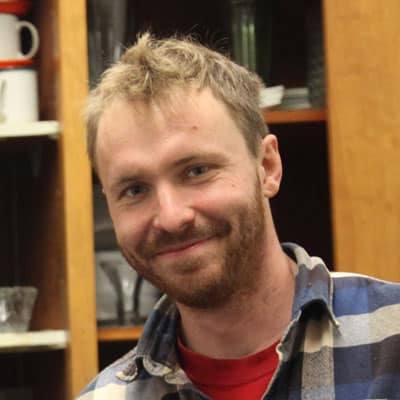 Kris Klark
Garden Team, Nyingma Institute
Kris is also part of our full-time, residential team. He volunteered at Odiyan for seven years and spent time working in Hawaii before returning to help with this project.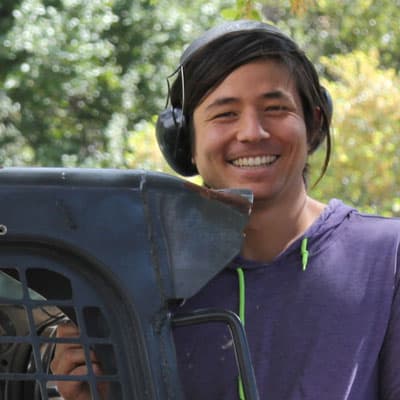 Yuji Matsumoto
Garden Team, Nyingma Institute
Yuji's varied construction experience includes designing and building tiny houses. He holds a General Contractor's license and a B.A. degree from U.C. Berkeley in Architecture.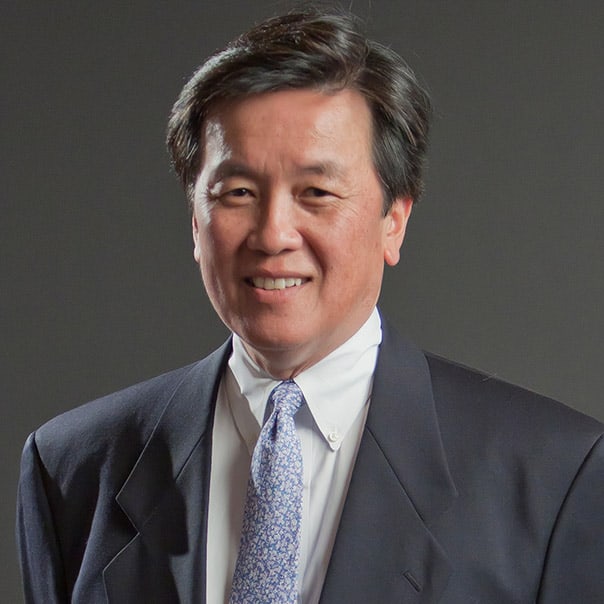 John Wong
Principal Architect, SWA
John Wong is a award-winning landscape architect and principal at SWA, a landscape architecture, urban design and planning firm with a network of seven studios worldwide. John has led more than 150 campus improvement projects at Stanford University, including the award-winning DAPER Master Plan and the Iris and B. Gerald Cantor Center for the Visual Arts. www.swagroup.com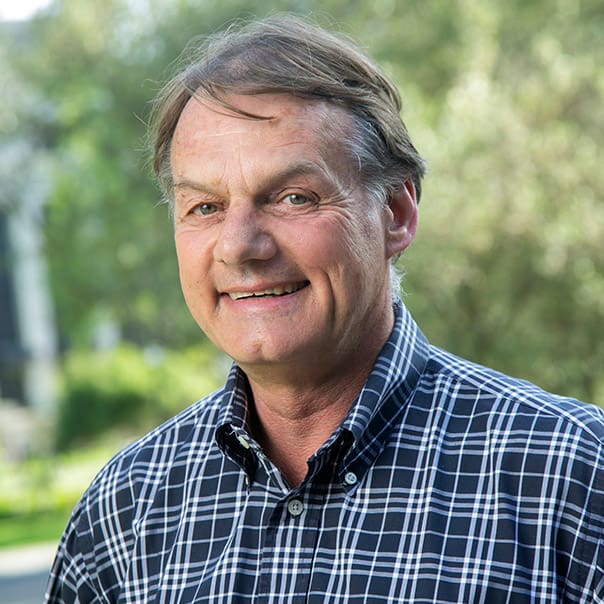 David Warner
CEO and Founder, Redhorse Constructors
David has served as an invaluable advisor and consultant for this project. We are enormously appreciative of his enthusiasm, expert guidance, and support.