Update: The bookstore is currently closed due to health concerns. 
Located on the front porch of Nyingma Institute, the bookstore offers a wide variety of books, sacred art, meditation aids, and imports from the Himalayas for anyone interested in Buddhism, or simply in leading a more spiritual life. Proceeds from the store go to help preserve Tibetan culture through a variety of non-profit organizations founded by Tibetan Lama Tarthang Tulku.
We offer a range of products including books on meditation, healing, Buddhist translations, and children's books. You may also like to browse our high-quality sacred art reproductions (giclees and posters), cards, folding thankas, & door mantras.
Other products we carry include:
Meditation Cushions & mats
CDs and DVDs
Prayer Flags (many sizes and materials)
Journals / Sketchbooks with beautiful Dharma covers
Ritual Objects (Bells & Dorjes, Offering Bowls, etc.)
Ritual Instruments (Drums, horns, Singing Bowls, etc.)
Incense (many varieties)
Neck and Wrist Malas (semi-precious stones, wood & bone)
Location: the front porch of Nyingma Institute.
Hours:  We are open from 11 AM – 5 PM, Monday – Saturday; closed Sunday. However, the bookstore can be accessed any time the front desk is staffed.
Questions? Please call (510) 809-1022 or (510) 809-1000.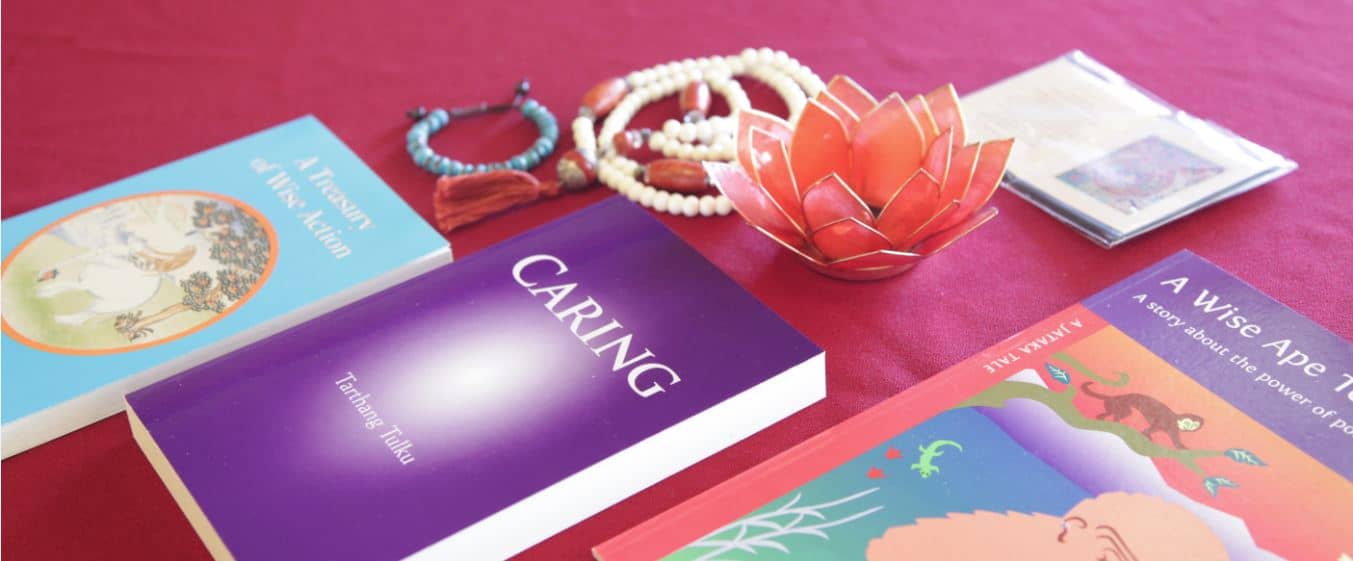 In addition to books and art, we carry traditional and wrist malas, singing bowls, prayer wheels, cards and incense. Here are a few of the items that are available: