Located a block away from UC Berkeley at the foothills of Highland and Hearst, we offer a quiet and reserved environment ideal for reflection and introspection. Rooms offer beautiful views of the bay and Golden Gate Bridge, or our peaceful meditation garden.
Furnished private and shared rooms are available for individuals, with shared kitchen, bathrooms, and showers.
Established in 1972, the Nyingma Institute is a respected Tibetan Buddhist learning center which offers classes and retreats to the general public, in addition to housing staff and dedicated community members.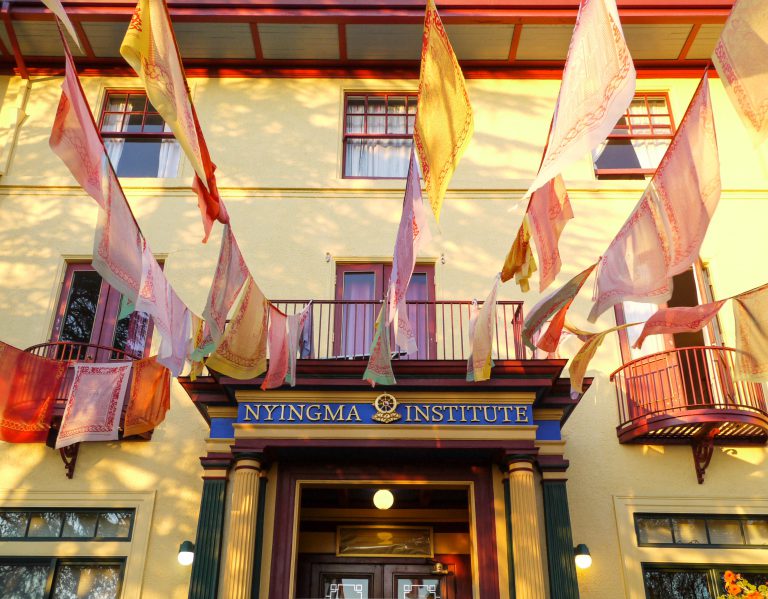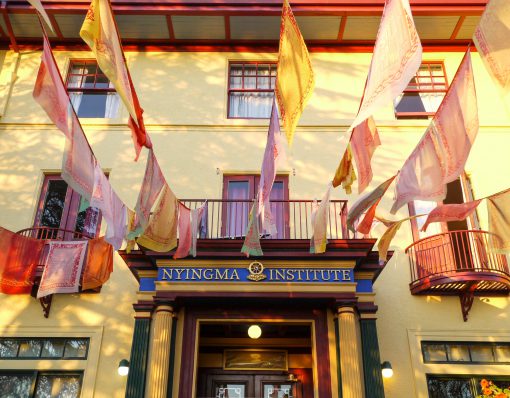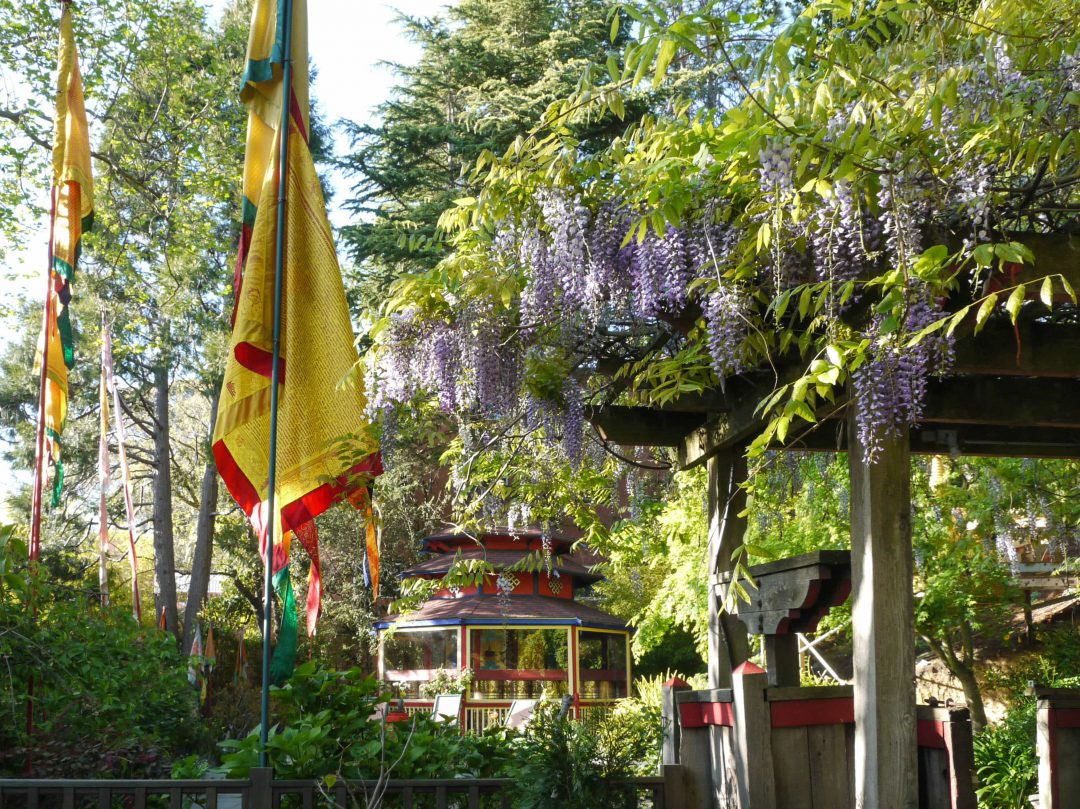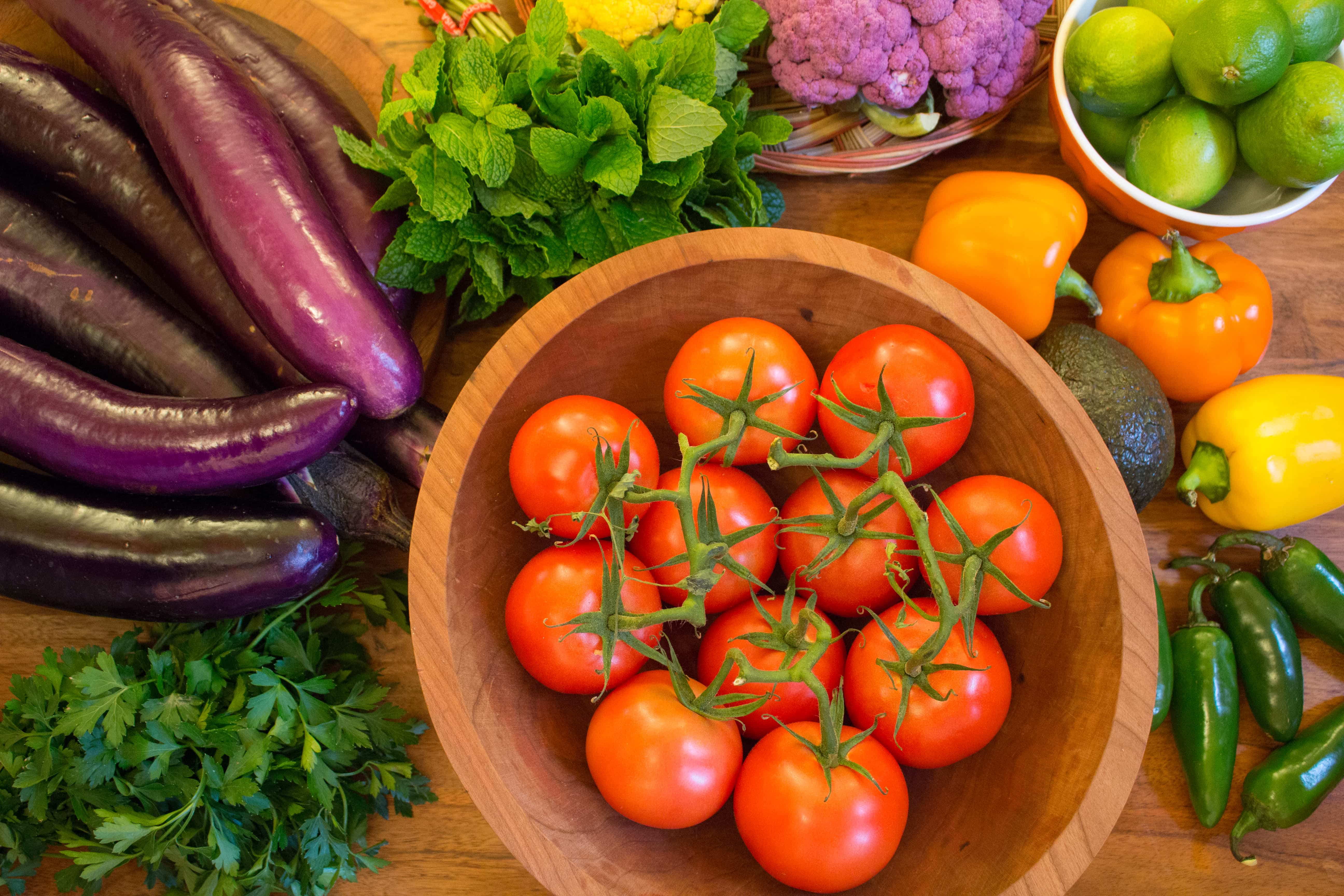 Please note that we are a vegetarian, substance-free environment. While you are free to partake off premises, we require that no meat or alcohol be consumed or stored here. No smoking is allowed on site.
Vegetarian meals are prepared onsite, and served buffet-style for lunch and dinner. We select organic produce, fruits and staples whenever possible. For breakfast, toast, eggs, cheese, fruit, yogurt, milk, soymilk, almond milk, fruit, coffee and a selection of teas are available to you in the kitchen.
This is a supportive, contemplative space for those who wish to take a workshop or to engage in a personal retreat.
If you simply wish to stay here for a few nights while visiting Berkeley, you need not be Buddhist, but should be respectful of our spiritual focus and the quietude that is sought by our retreatants and students.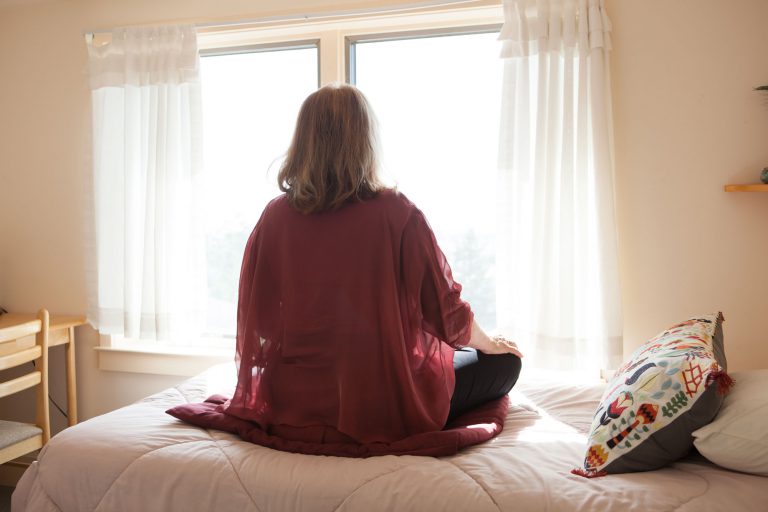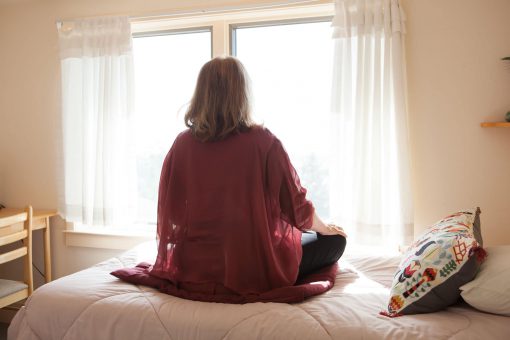 Overnight Stay
Flexible Length
Includes self-serve breakfast.

Additional meals (lunch or dinner) are $12 each.

Parking in our private lot is included.

Sunday programs (morning meditation, morning Kum Nye) are included, if your stay overlaps with that day.

Lower rates for extended stays: $125/night if over 2 weeks (14 days).

There is an additional charge for private instruction. To learn more about the types of Personal Retreats offered, please visit this page: Personal Retreats
Workshop participants may arrange to stay in one of the Institute's comfortable guest rooms. You receive a $20 discount if you pay for a workshop plus one or more nights. To learn more about upcoming workshops, please visit this page: Workshops
Residential Retreat
Included with Residential Pricing
Long term retreats include lodging and meals, if you select the residential option.

Learn about our multiple-month retreats here:  Long-term Retreats
Contact
Our Front Desk is open from 10 am – 7 pm on weekdays and Sundays, and 10 am – 5 pm on Saturdays.
You can reach us at (510) 809-1000 or info@nyingmainstitute.com.