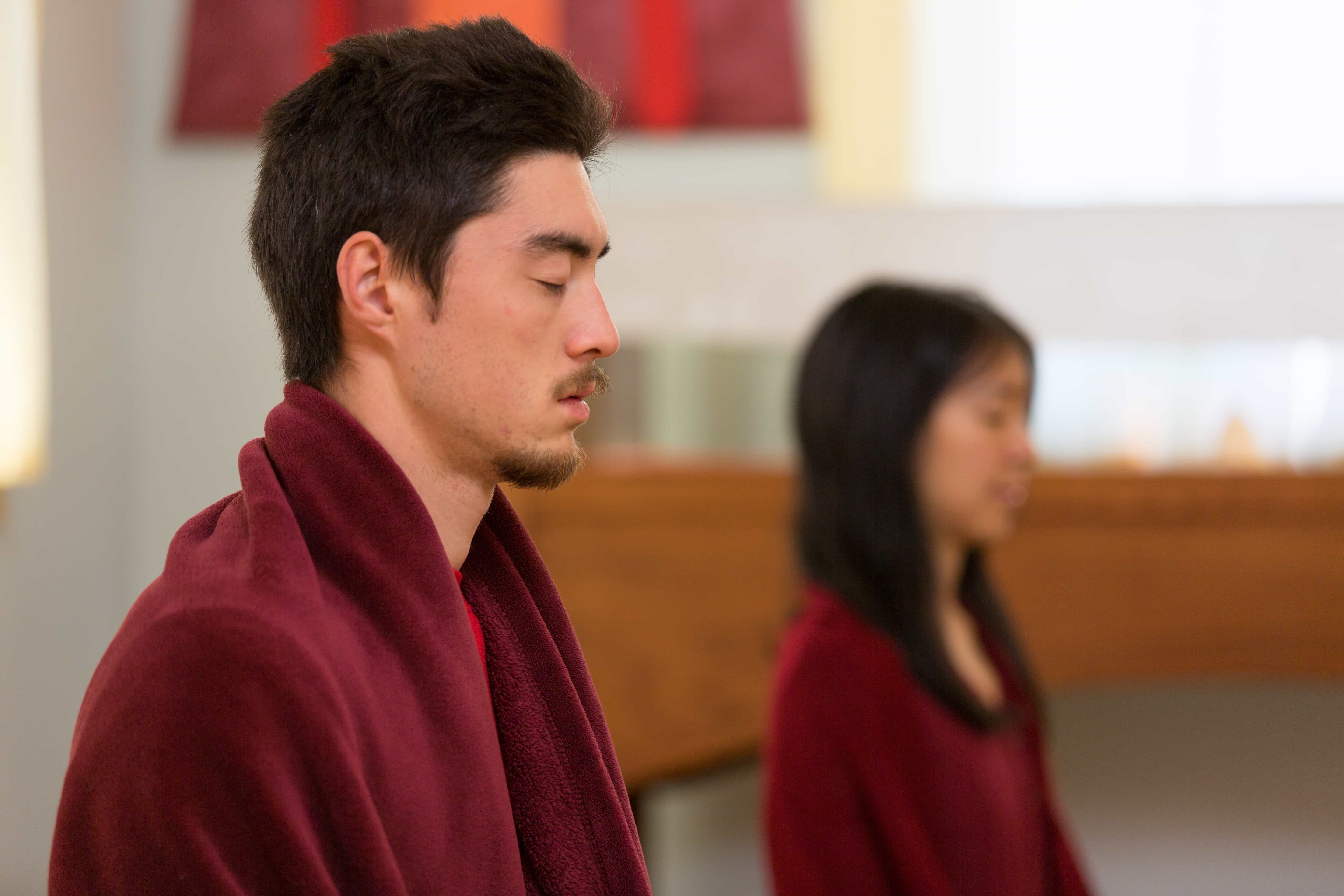 Evening Meditation
Mondays – Thursdays, 6:15 – 6:45 pm
30 minute silent meditation sessions with a brief overview of fundamentals. The session starts promptly at 6:15 PM, please arrive a few minutes early.
Cost: $5, free for students enrolled in a certificate program.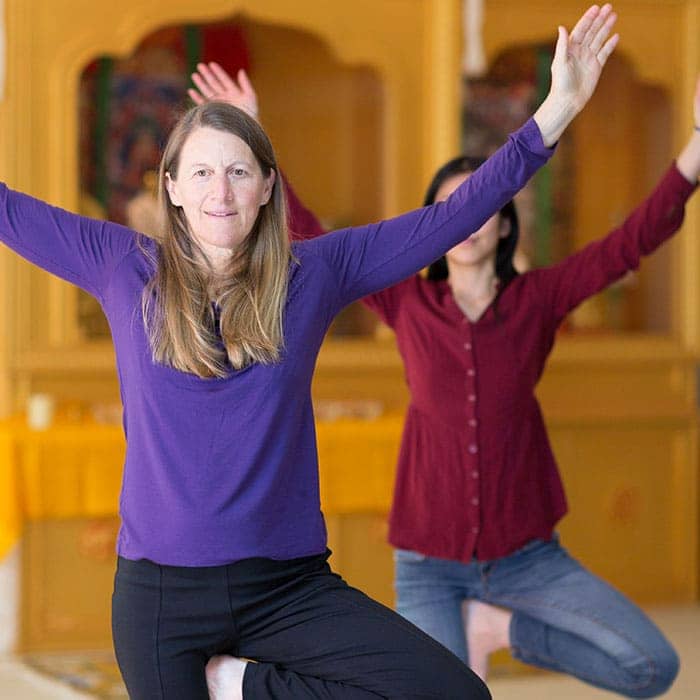 Kum Nye Tibetan Yoga
Fridays 10 am – 11:30 am 
All Levels Kum Nye with Peggy Kincaid. Please note that this class goes on break between terms. Please check the Calendar page to confirm class sessions. $18 / Drop-In.
Sundays 10 am – noon 
Rotating instructors lead this 2-hour Kum Nye session on Sunday mornings. Please see the Sundays page for more about our Sunday programs.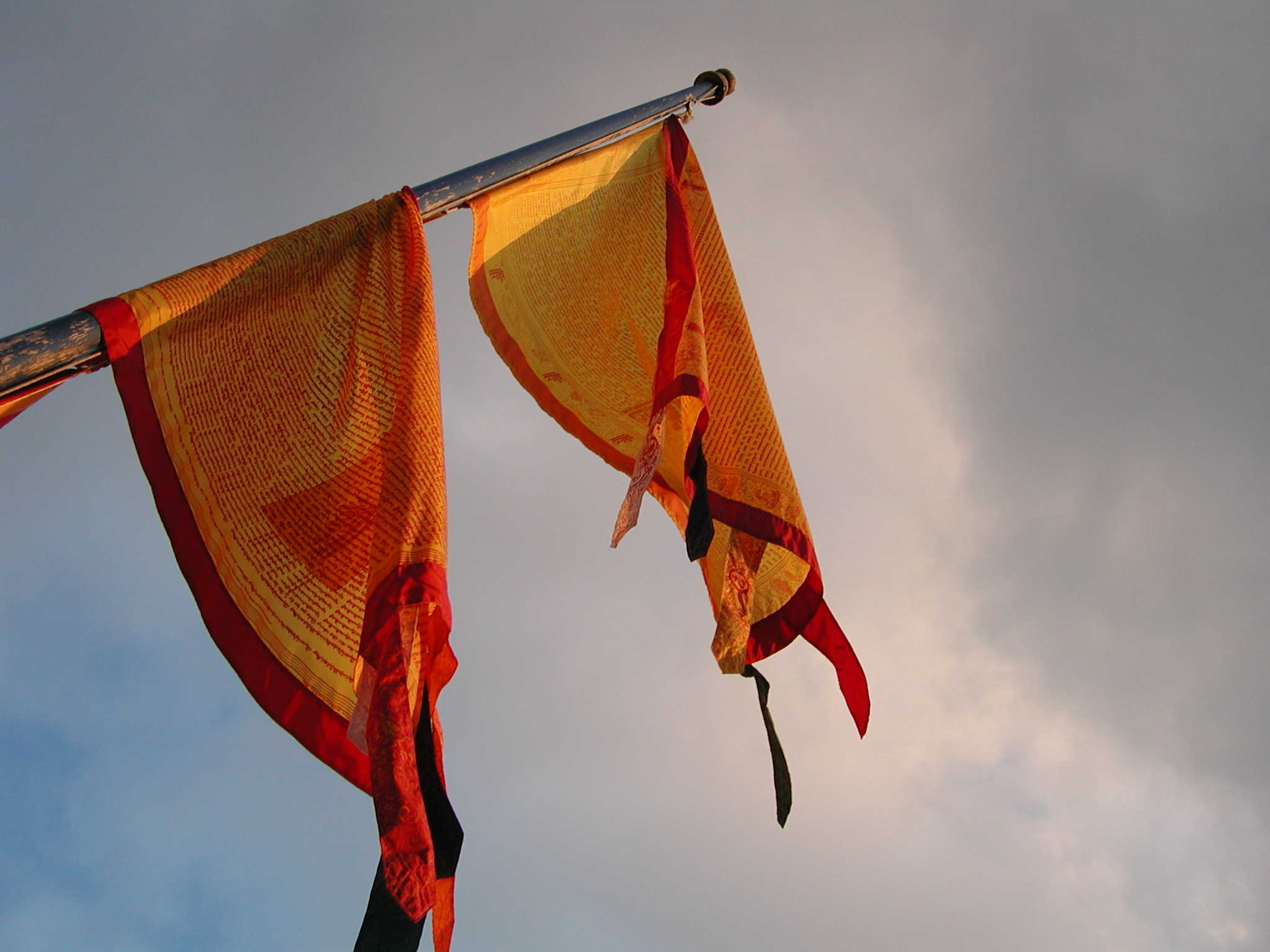 Sunday Programs
9 – 10 am / Meditation
10 – noon / Kum Nye Tibetan Yoga
5 – 5:45 pm / Chanting (Free)
6 – 7 pm / Dharma Talk (Free)
Please see the Sunday page for more information.