Kum Nye Healing 
5 Month international program
With Tetske Hoitsma & Abbe Blum 
Presented by Nyingma Centrum Nederland and Nyingma Institute Berkeley 
Advanced international program held from January – June 2023
Run jointly from Europe and USA
18 intensive online classes of 1.5 hrs on Wednesday or Thursday
Weekly self-practice of Kum Nye exercises and readings (1 hour daily)
Two practice oriented workshops of 2.5 hrs each – live/online
A finishing weekend retreat with three 3 hrs sessions- online
Open to Kum Nye teachers and students with Kum Nye experience
Program cost:  € 345 / $345 – can be paid in 5 monthly installments of € 69 / $69 per month
"May Kum Nye give your life more and more joy and fulfillment."  — Tarthang Tulku 

What is Kum Nye Healing?
In Kum Nye we activate, stimulate and transform feelings and energies. Kum Nye Healing develops these inner processes, deepening our practice. Through contacting the inner resources for self-healing, we discover that nothing is missing; we are complete within. We also direct this wholeness into the world, for the well-being of others. All that we need to do is to refine and cultivate our inner resources. Nothing else needs to be done. Whatever happens, the anchor is inside, not outside.
The word 'healing' seems to come up because something is missing. Body and mind can be like a complete team. When the mind seems to be outside the body, separation is there. Kum Nye "keeps" the mind in the body. Breathing is the bridge between mind and body and between inside and outside. Through the breath we are connected to universal laws.
Kum Nye Healing is about inviting healing. We become "facilitators of healing" who enable the healing process. It begins with feeling complete – nothing is missing. We learn to cultivate good intentions. They can direct our energies to wholeness and lead to an open heart and mind. When we are guided by Kum Nye practice, our creative imagination becomes a powerful tool.
The practice path of Tarthang Tulku's Kum Nye teachings awakens an open mind in a healthy body, allowing creativity to become our way of being. Through Kum Nye we discover our natural openness and willingness to care, and we also learn to inspire others and ourselves. When we approach each situation freshly and directly, self-healing begins. We go further and deeper, and our intentions become more intimate and more selfless.
More Information
Sunday November 13 – Online talk on "Healing Body and Mind" by Abbe Blum, 18:00-19:00 PM PDT.
Wednesday December 7 – Online Info and Q & A session, 10-11 am PDT / 19-20 hrs CET.
Please RSVP in order to receive the Zoom link for either the talk or info session.
Please select the Sunday Talk on Nov.13 on Eventbrite
Registration is through EventBrite
Program Content
The Kum Nye Healing teachings focus on the following topics:
Our body as a source of energy and knowledge
Our breath is a major healing instrument
Opening the senses 360°, in all directions
Loosening knots in the heart
Exploring the capacity to heal ourselves and others, f.i. the healing circle
Healing the demanding and needy "I"
Healing the chakras and channeling energies
Using the elements, senses and colors of the mandala
This program is based on the 9-day Kum Nye Healing created by Arnaud Maitland in 2018 and taught internationally.
Kum Nye Healing includes theory and practice from Tarthang Tulku's Kum Nye Tibetan Yoga and Joy of Being. These two books are required and can be purchased through Dharma Publishing or the Lotus Design shop in the Netherlands.
This program features healing circles: mainly the circles will be held during the workshops and the retreat. It also includes meditation, mantra, visualization and prayer. Self-observation is also part of the program.
During the week students practice specific Kum Nye exercises and have readings from Kum Nye Tibetan Yoga and Joy of Being.
Suggested practice time: an hour each day.
Who is the Kum Nye Healing program for? 
For Kum Nye level 1 instructors, Kum Nye Healing is a sequel training that will deepen their Kum Nye practice and their understanding of Kum Nye as a healing practice. We also expect this program to be an important step towards eventual Joy of Being teacher training.
Kum Nye students who wish to deepen their personal practice are also very welcome to attend this transformative and deepening program. Kum Nye Healing develops Kum Nye as an integral part of everyday life
Language: English
Maximum number of participants per group: 23
Program structure
The program will consist of 18 weekly online classes, two online workshops and a finishing weekend retreat over the course of 5 months.
Group 1: Classes on Wednesdays 10:00 – 11:30 AM (PST) Berkeley / 19:00 –  20:30 hrs (CET) Amsterdam. Find your local time through timeanddate.com.
Group 2: Classes on Thursdays 6:00 – 7:30 PM PST Berkeley. Find your local time through timeanddate.com.
Two Saturday workshops 10 – 12:30 PST / 19:00 – 21:30 CET on:
January 28

 

– Introduction of the healing circle
April 15

 

– Healing circle (for other people)
Final online weekend retreat on June 2 – 4, 2023. Sessions Fri-Sat-Sun 9:00 – Noon PST / 18:00 – 21:00 CET.
Weekly classes are online and will be taught in two parallel groups. The two workshops featuring the healing circles will be online as well as in-person if conditions permit. The two class groups come together in the final Kum Nye Healing retreat. The retreat will be held online and can also be taken separately by students not enrolled in the 5-month program.
Weekly Class Schedule - Group 1
Group 1: Classes on Wednesdays 10:00 – 11:30 AM (PST) Berkeley | 19:00 –  20:30 hrs (CET) Amsterdam. 
Taught by Tetske Hoitsma and Abbe Blum. 
January 11, 2023
January 18
January 25
February 1
No class on February 8 because of Community Retreat
February 15
No class on February 22 because of Holiday in Holland
March 1
March 8
March 15
March 22
March 29
April 5
April 12
April 19
No class on May 26 because of Holiday in Holland
May 3
May 10
May 17
May 24
May 31
Weekly Class Schedule - Group 2
Group 2: Classes on Thursdays 6:00 – 7:30 PM PST 
Taught by Abbe Blum 
January 12, 2023
January 19
January 26
February 2
No class on February 9 because of Community Retreat

 

February 16
No class on February 23 because of Holiday in Holland
March 2
March 9
March 16
March 23
March 30
April 6
April 13
April 20
No class on May 27 because of Holiday in Holland
May 4
May 11
May 18
May 25
June 1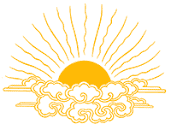 Register for the Kum Nye Healing International Program
Investment:  Full program with 18 classes, two workshops and the weekend retreat: € 345 / $345.
Fee may be paid in 5 monthly installments of € 69 / $69 per month. Please email us to set up a payment plan. 
Retreat separately:  € 135 / $135
Class starts on Wednesday, January 11, 2023
Class starts on Thursday, January 12, 2023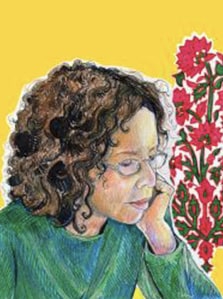 Abbe Blum is a long time student of Tarthang Tulku and a seasoned teacher, presenting Kum Nye, Lotus Trilogy and Nyingma Psychology at Nyingma Institute and Dharma College. She worked as one of the editors on several of Rinpoche's latest books. She holds a B.A. from UC Berkeley, an M.A. from Cambridge University, England, where she was a Marshall scholar, and a Ph.D. in English Literature from Yale University. She currently teaches in the School of Psychology and Interdisciplinary Inquiry at Saybook University.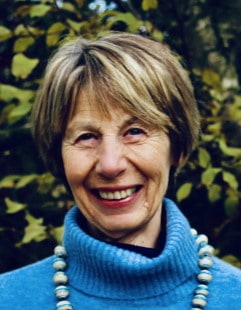 Tetske Hoitsma has worked for more than 40 years as a physiotherapist and haptotherapist in various rehabilitation centers. In addition, she has followed years of training in energy work. Guiding people who suffer from the loss of their health and need to find a new balance in their lives has always had her heart. Tetske has been involved with Nyingma Centrum Nederland since 1998 and teaches Kum Nye. She was the main coordinator of the Basic Training for Kum Nye trainers and has opened her heart to Caring: the path of caring for yourself and others with respect and unconditional friendship.
"Once we are in tune with universal laws, our purpose in life becomes clear. Through Kum Nye Healing we are no longer separate from ourselves. We feel complete within. Nothing is missing; nothing then needs healing, for the nature of our being is open." — Arnaud Maitland, Kum Nye Healing Teachings, 2018