Cooking School at Nyingma Institute
We have temporarily suspended all in-person instruction due to health concerns. Please sign up for our e-newsletter to receive updates about all of our programs! 
The Joy of Mindful Vegetarian Cooking
How can we deeply nourish body, mind, and senses? This 3-hour workshop consists of hands-on, engaged learning in the kitchen with masterful chefs and restaurateurs Tony Gruska and Rhonda Gruska, a delightful couple who work together in a deeply attuned dance of creativity and calm collaboration. Learn their ways of conceptualizing an elegant vegetarian meal, whether for 2 or 30, and observe a variety of techniques that will take your culinary creations to the next level.
Broaden your culinary horizons and discover the delights of food:  balancing the textures and flavors of unusual ingredients, fine-tuning the timing and rhythm of preparing a plentiful meal, and seeing the bigger picture of how food can be a heart-felt offering that builds community. You will enjoy the exquisite, delicious vegetarian meal that you've helped create. 
We will also explore and discuss the larger issues around cooking. How can we build community around mindful, joyful cooking and develop conscientious habits as consumers and diners? What steps might we take to cook with more fresh and seasonal produce, support local farms, and care for the environment and our interconnected world? 
Instructor(s): Tony Gruska, Rhonda Gruska.
Cost: $65/workshop.  Workshops last 3 hours, from 10 AM – 1 PM, with lunch following at 1 PM. Minimum class size is 4, with a maximum of 12.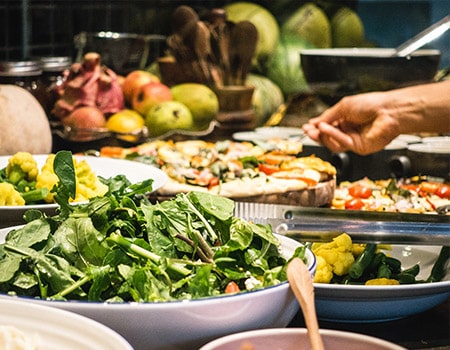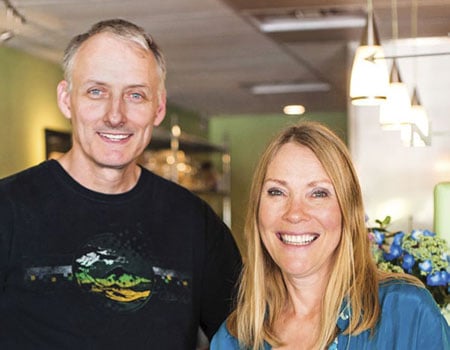 Chef Bio 
Chef Tony Gruska and his spouse, Rhonda, owned and operated an organic restaurant, catering operation, and sold prepared and preserved foods at the local Farmer's Market in the Sacramento Valley for twelve years. They moved to the Bay Area in 2018 after Tony was hired to open a new restaurant in Berkeley. Three months in, the owner changed his mind. They remained calm and within days, Tony was preparing vegetarian meals at the Nyingma Buddhist Institute and working in the restaurant at Chez Panisse. Rhonda tagged along to volunteer at Nyingma and regularly assists Tony in the kitchen.
Location
The Nyingma Institute, a non-profit Buddhist learning center, is located at 1815 Highland Place, Berkeley, CA 94709. We offer classes, workshops, and retreats that support well-being, balance, and connect us with transformative wisdom. We are a volunteer-based community connected to major cultural preservation efforts in Asia and also serve as a gateway to the Nyingma mandala. 
We offer vegetarian cooking workshops as part of a holistic approach to mind, body, and wellness. Sleep, diet, and healthy, nurturing habits are an essential foundation for all our other activities, including meditation, study, and work.