Saga Dawa: May 16 – June 13, 2018
Celebrating the Buddha's Birth, Enlightenment & Parinirvana
About Saga Dawa
Saga Dawa is the most holy month of the year for Tibetan Buddhists. During this very special time, meritorious action is multiplied 100,000 times, so positive actions are especially powerful. The most important days within the month of Saga Dawa are the birth of the Buddha on May 21st and the Buddha's Enlightenment and Parinirvana on May 29th. In Tibetan, the full moon day of May 29th is known as Saga Dawa Düchen; düchen means "great occasion."
Buddhists may travel to temples and monasteries to practice in a formal but celebratory way by reciting devotional prayer, sutras and mantras. They also may make a point to go on pilgrimage, practice circumambulation, and make offerings of generosity and butter lamps throughout this month. Of these meritorious practices, one of the most important is reciting and honoring the precious words of the Buddha.
Activities at Nyingma Institute
At the Nyingma Institute, we celebrate Saga Dawa with events and devotional practice, with traditional practices led by one of the deans, Lama Palzang.
The meditation garden is transformed into a beautiful oasis of contemplation and devotion with the addition of a large Shakyamuni Buddha altar created especially for this celebration. The traditional ornamentation and rich colors offer a focal point for practice, and the beautiful and vibrant space evokes a joyful and open state of mind.
Open to the Public
Come practice individually, join a group session, or participate in one of our scheduled events. Please find more information on all the ways you can engage and practice here during Saga Dawa below.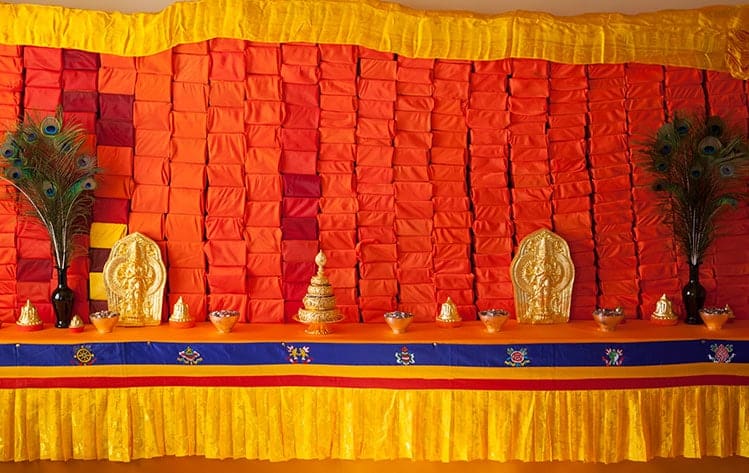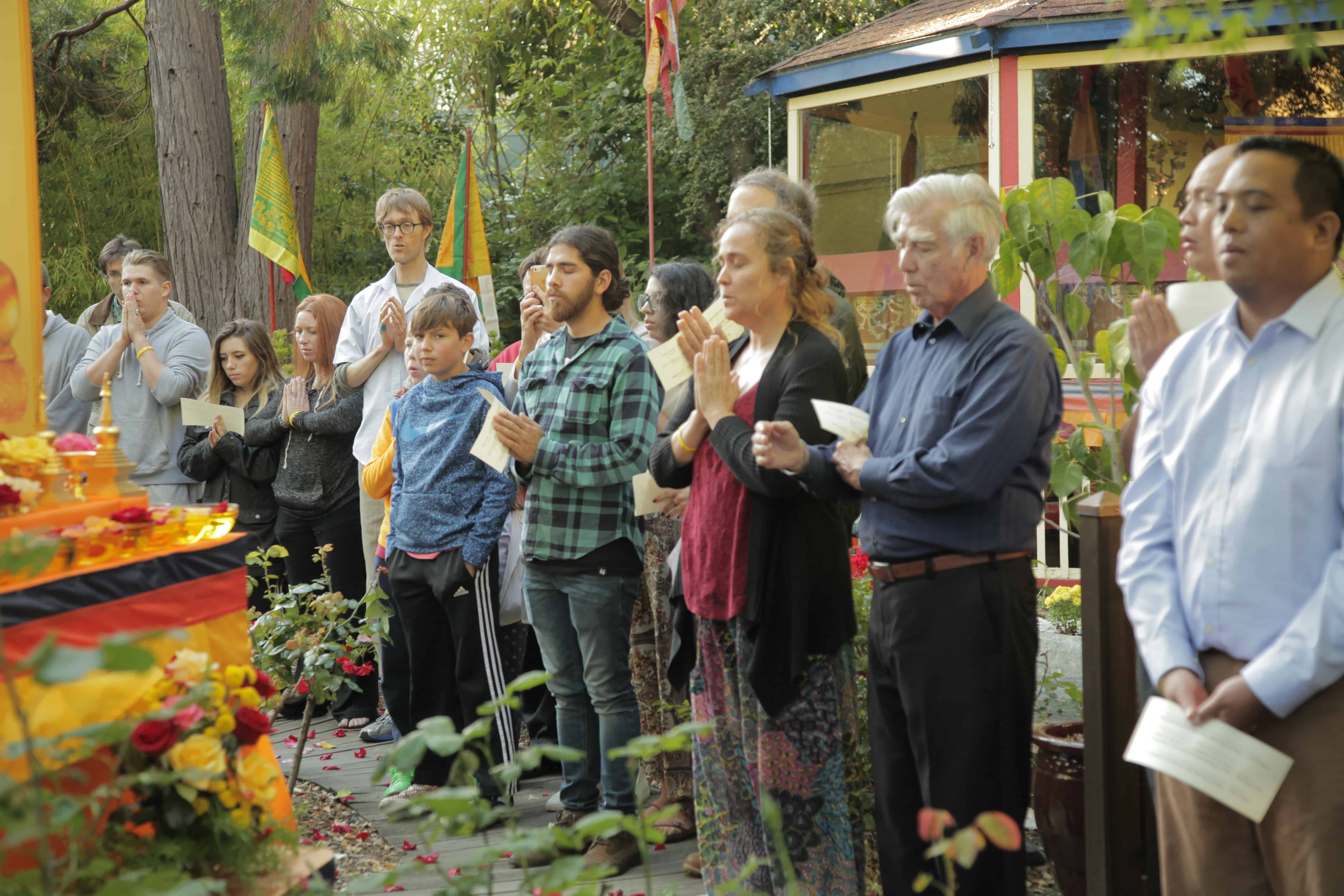 Sunday, May 20th
1 PM – 3:30 PM
Kanjur Celebration
The Kanjur is the Tibetan Buddhist canon containing the words of the Buddha, consisting of approximately 108 volumes.
Join us in a special event dedicated to honoring the Buddha's teachings. There will be altars and tables  festooned with colorful fabric, sacred melodies, rose petals, and incense.
As part of the celebration, we will carry the Kanjur texts and butter lamp offerings around the Institute and through the sacred meditation garden while chanting the Shakyamuni mantra to evoke the blessings of the Buddha.
Our goal is to have 108 participants! Please RSVP here:  Kanjur Celebration on Eventbrite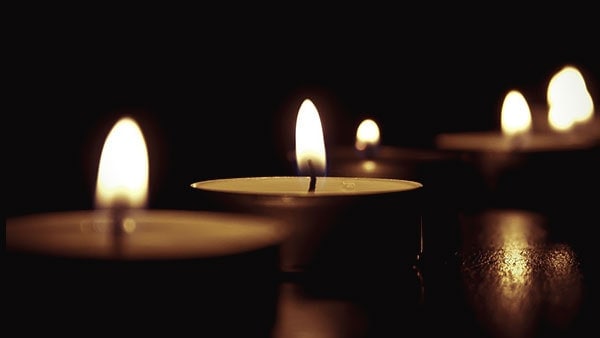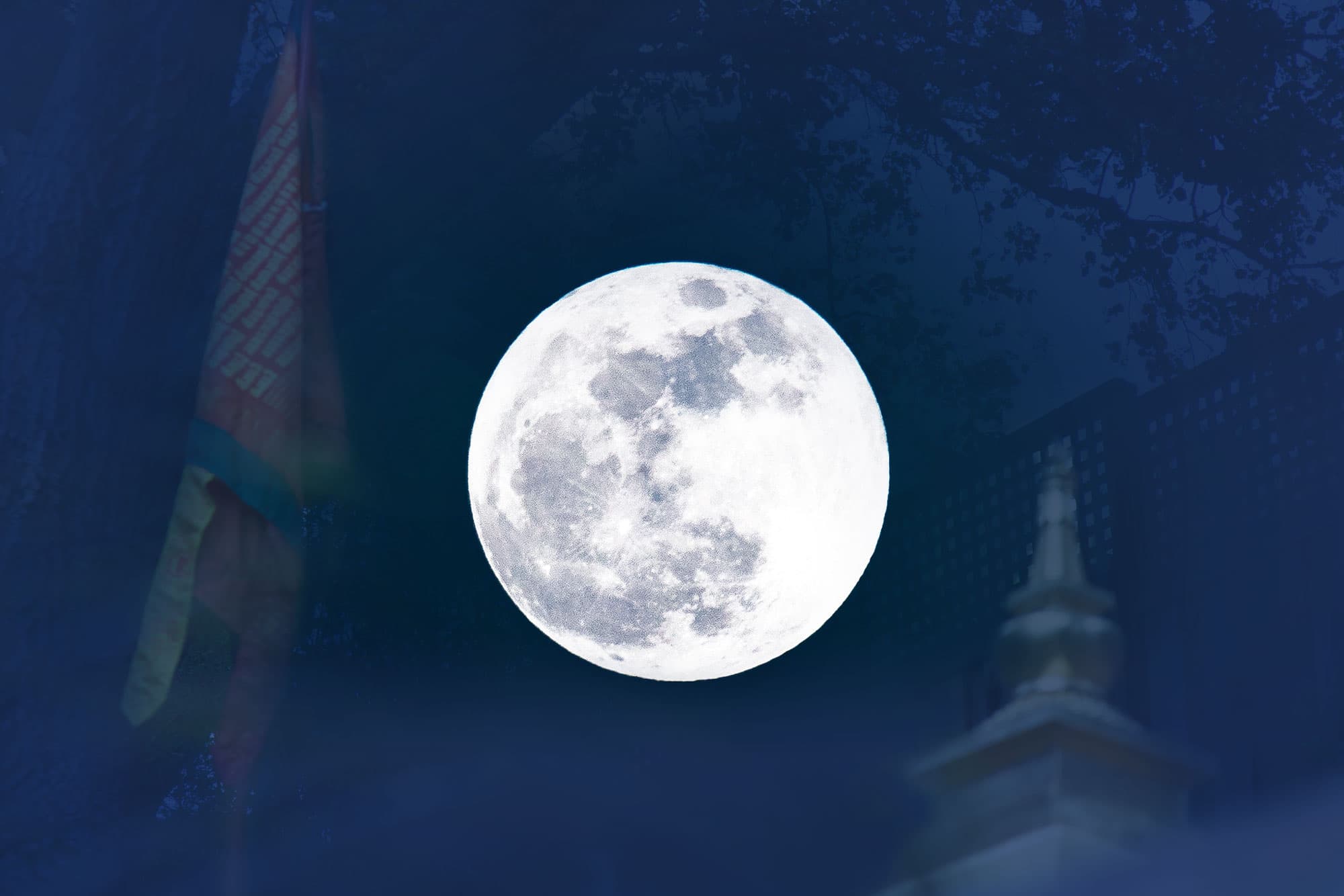 Monday, May 21st
9 PM – 7 AM
All-Night Vigil
This candlelit all-night vigil honors the birth of the Buddha. Please sign up for 2 hour sessions of silent meditation in the garden outside. Cushions, mats and blankets are provided, but feel free to bring your own.
Overnight participants may be able to stay in one of the Institute's rooms, depending on availability. Please make a request for a room early, as rooms as limited.
Vigil sign-up times are 9-11 PM, 11 PM-1 AM, 1 AM-3 AM, 3 AM-5 AM, 5 AM-7 AM. Please sign up here: All-Night Vigil on Eventbrite. 
All Saga Dawa events are free, but donations are gratefully accepted and much appreciated.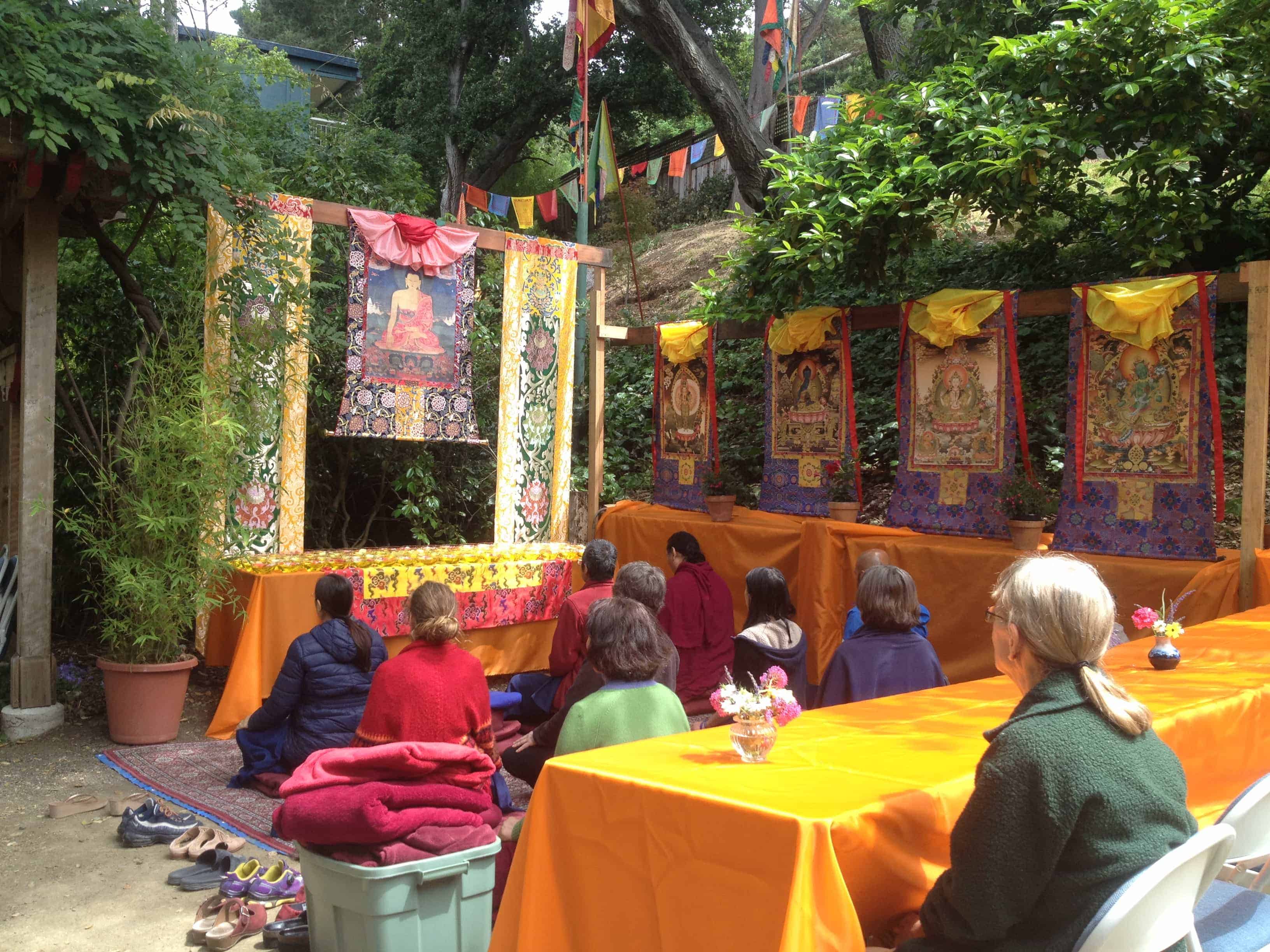 Group Practice in the Garden
Tuesdays from 6:15  to 6:45 PM 
Join us for a 30 minute group practice session in the garden on Tuesdays. Usually these sessions include mantra, prayers in Tibetan, and silent meditation.
Group Practice Dates:
Tues, May 22
Tues, May 29
Tues, June 5
Tues, June 12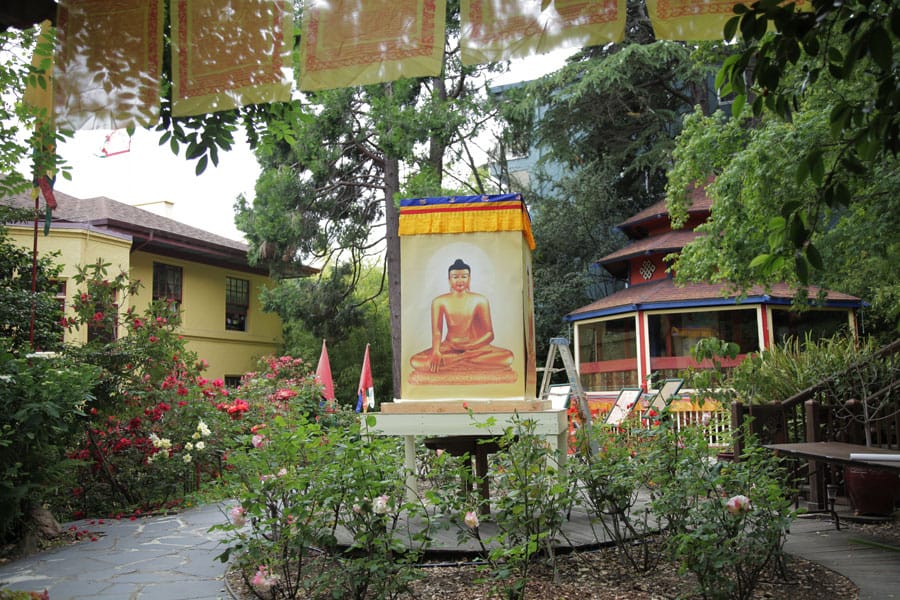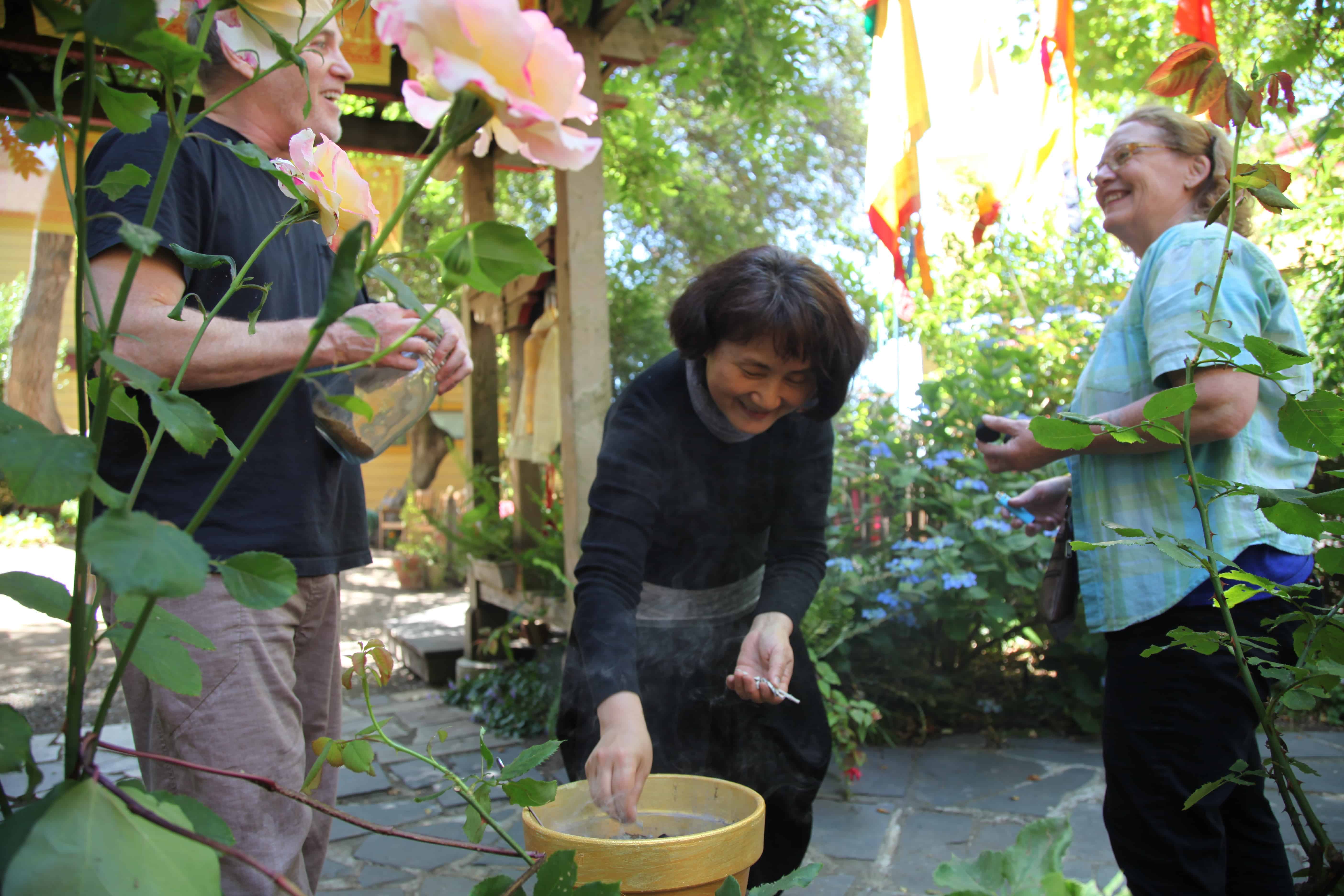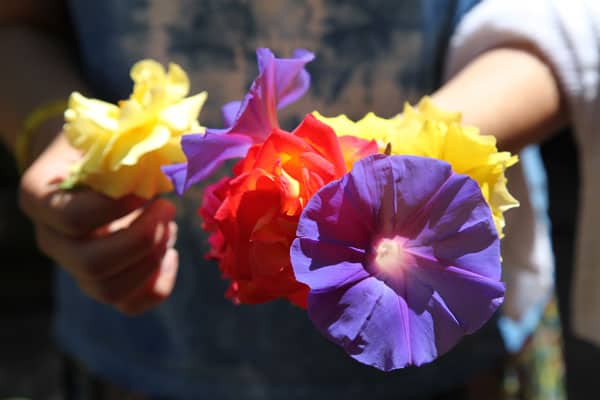 Individual Practice in the Garden
10 AM to 6 PM from Mon – Fri  & Sun, 10 AM to 5 PM on Sat
Between the dates of May 16 and June 13, stop by to practice or simply to enjoy the beauty of our meditation garden and the special altar anytime between 10 AM and 6 PM. (We close a little earlier on Saturdays at 5 PM.)
Reading material and mantras will be provided as a support for practice. You can also make flower or water bowl offerings.
Guidelines for Individual Practice
Practicing during the month of Saga Dawa is considered particularly auspicious! This is a precious opportunity to focus your efforts and strengthen your practice for a period of time; as a support, we'd like to offer the following guidelines for your practice.
Mantra Accumulation
We ask that you focus particularly on the Shakyamuni mantra and the Prajnaparamita mantra during this period of time. There are printouts of these mantras available in the practice space outside. Please also write down the number of mantras you recite on the sheet provided.
We recommend that you set a goal for yourself that you feel comfortable with, such as 324 (i.e. three malas) per week, or simply decide to come practice twice a week.
Sutra Reading
Please take this time to read the sutras, i.e. the words of the Buddha. Pick one or several of the following sutras to read, or try to read them all during Saga Dawa. These books will be available in the practice space outside. If your time is limited, we recommend the Heart Sutra and Diamond Sutra.
Please record the sutras that you have finished reading and the mantras you accumulate on the sheets provided. As a community, let's make this a month filled with mantras and sutras!
Heart Sutra
Diamond Sutra
8,000 Line Prajnaparamita Sutra 
Lotus Sutra 
Dhammapada 
Lalitavistara (Voice of the Buddha: Beauty of Compassion) 
Bhadrakalpika (The Fortunate Aeon)
Samdhinirmochana Sutra (Wisdom of Buddha)
Jataka Tales (Leaves of the Heaven Tree)
Offerings
Please bring flowers to offer at the altars! We also will have water bowls and instructions if you would like to make a water offering.