Healing Mind: Path of Inner Freedom
Monday, August 26 – Saturday, October 19, 2019 (Two Months)
Discover a deeper, richer way of experiencing mind. This retreat provides methods and tools for opening up and transforming the layers of identification, negative patterning, and conditioning that limit potential and restrict our inner freedom. Through techniques drawn from the Tibetan Buddhist tradition, we examine and go below thought and emotional conditioning to discover awareness, making contact with an innate sense of the sacred.
The teachings and practices engaged in this carefully structured retreat are given in a beautiful, protected environment that allows space for your own discovery to unfold. Methods and tools are curated by Nyingma master Tarthang Tulku, who has carefully selected and sequenced Tibetan Buddhist practices to foster healing, transformation, and insight.
You will be guided through a progression of meditative techniques, in a curriculum designed for lasting impact. Emerge with an expanded understanding of the nature of awareness, a multitude of methods for working with mind, body, senses, and emotions, and fresh insight into the richness and possibilities of being.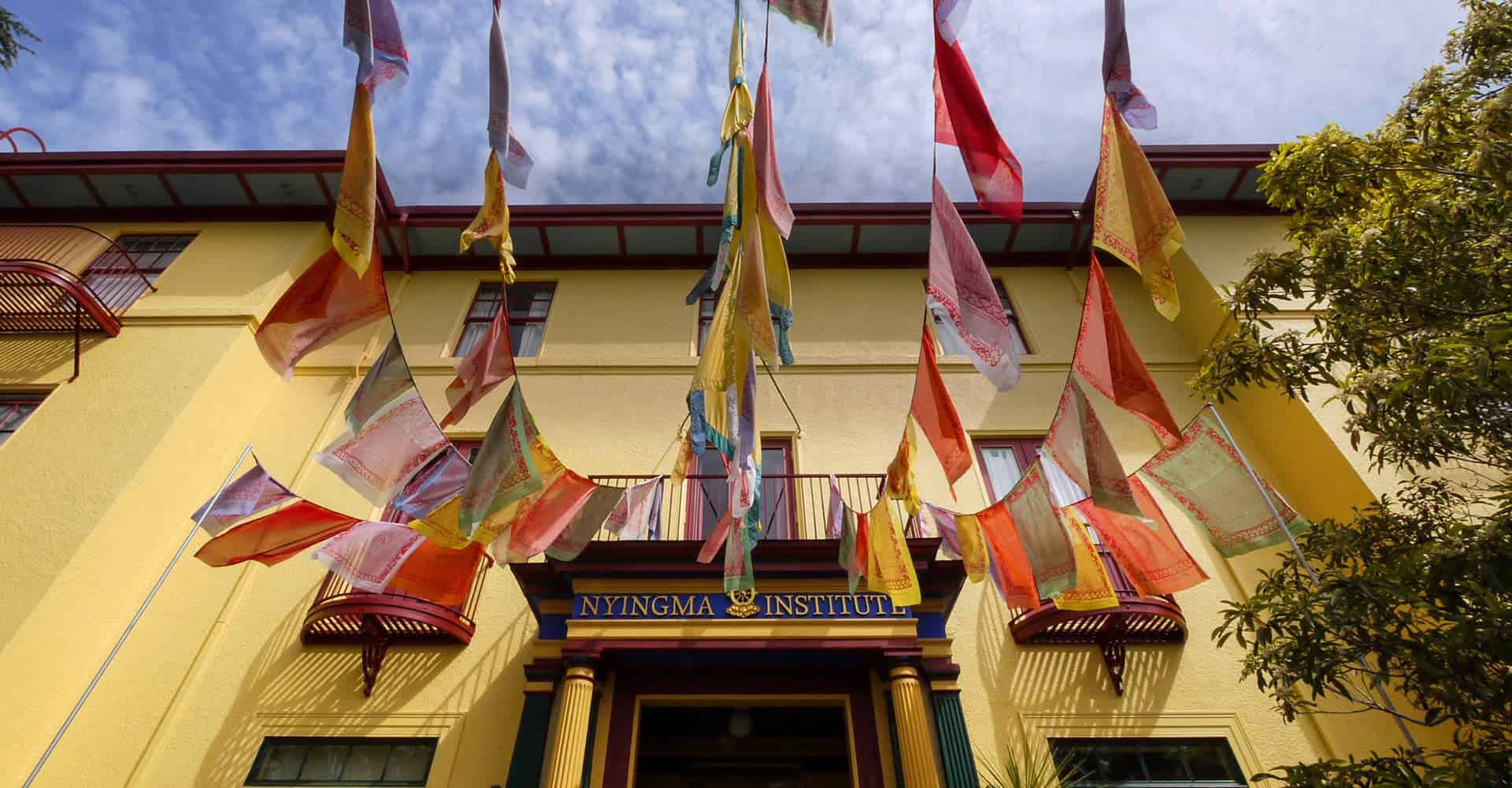 Origin and development of this retreat
This two-month segment is based on the sequencing and progression of our classic Four Month Human Development Retreat. It is perfect for anyone who'd like to deeply transform, discover anew, and activate the healing energy of mind and body. Our approach is humanistic, gentle, and direct. It does not rely on a belief system, and spiritual practitioners of all backgrounds are welcome.
Tarthang Tulku, founder of the Nyingma Institute, taught the first Human Development Retreat at the Institute in the summer of 1973. This program offers a comprehensive education in how to develop and expand the capacity to know, to be aware through all the senses, and to find new, more positive, ways of being in the world.
This retreat is based on the practices and structure he introduced, with added clarification of its central practices from Rinpoche that he released in 2018. Taught annually by senior students of Tarthang Tulku Rinpoche with his guidance and design, it blends meditation, movement exercises, and awareness practices with discussion in an environment that encourages the integration of all these into daily life through work-practice. 
It starts with practices designed for deep relaxation, followed by experiential inquiry into the ways that sensation, feeling, and thinking operate. Based on this exploration, we gently investigate our habits, patterns, and self-images before emerging with new knowledge and insight into the fundamentals of our being.
Part 1
Body Touching Mind
Calming mind and opening our senses more fully, we enter an open field of awareness. By cultivating a garden of inner experience, we activate healing energy and discover a hidden vitality. With inner balance restored, we awaken the possibility of befriending all experience.
Part 2
Un-fixing Ourselves
Explore a potent array of meditative practices and contemplations carefully calibrated to illuminate the operation of our sensation, feeling, and thinking. The powerful influences coloring our experience are revealed, and our sense of what is anchoring the reality of our perceptions, feelings, and ideas is transformed.
Opening up to ourselves we enter a new adventure beyond the familiar and restrictive sensory experiences beyond the known characters of our own habitual thinking.
Part 3
Wisdom & Compassion
With unflinching honesty and tenderness, we observe and investigate our own experience. Insights arise that point towards the root causes of unease and suffering. As habitual patterns are penetrated, it becomes possible to release the energy that powers insight and transformation.
Part 4
Transformation & Integration
As we stabilize the unity of stillness and insight, we begin to access dynamic knowledge and our deep creative potential. We make direct contact with our own purpose, and life itself becomes the rich field of inquiry that leads directly into the mystery of being.
"The practices that I learned created a new baseline for me of well-being, balance and relaxation . . ."
"I have a toolbox of different practices now that I can use to help me with emotions and to let go of the need to react." 
" . . .  I'm just starting to glean how [the retreat] radically changed my life."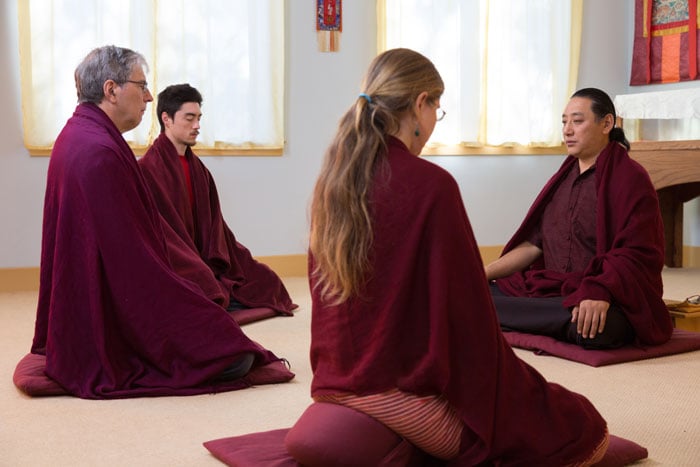 Schedule
The retreat schedule includes gentle morning Kum Nye, morning instruction and practice, work practice (a mix of tasks ideal for developing mindfulness as well as unique sacred art projects), an afternoon practice session, and optional evening classes. It starts at 7:00 am and ends at 5:00 pm or later. Saturdays usually involve participating in a scheduled workshop. Sundays are free, but retreatants can attend the usual activities that take place.
Monday – Friday
7:00 – 8:15 AM / Kum Nye Yoga morning practice
8:15 AM / Breakfast and clean-up
9:15 – 10:45 AM / Instruction and group session
11:00 – 11:30 AM / Morning job
11:30 – 12:30 AM / Independent practice session
12:30 PM / Vegetarian buffet lunch and clean up
2:00–3:30 / Work practice
3:30-4:00 PM / Tea break
4 – 5:15 pm / Instruction and group session
5:30 / Vegetarian buffet dinner and clean up
7:00 – 8:30 PM / Optional evening class
Saturdays include morning practice and a regular workshop schedule from 10:00 AM to 5:00 PM. Sundays are a day of rest. 
Instructors
The Two Month Retreat is led by Nyingma Institute faculty members who have been immersed in Tarthang Tulku's teachings for many years. 
Your team of instructors includes Lama Palzang, Pema Gellek, Hugh Joswick, Abbe Blum, Mark Henderson, and Santosh Philip.
Lama Palzang and Pema Gellek, Deans of Nyingma Institute and long time students of Tarthang Rinpoche and Chadral Rinpoche, offer fresh perspectives on traditional Dharma practices and provide insight into how to develop spiritual values in contemporary life.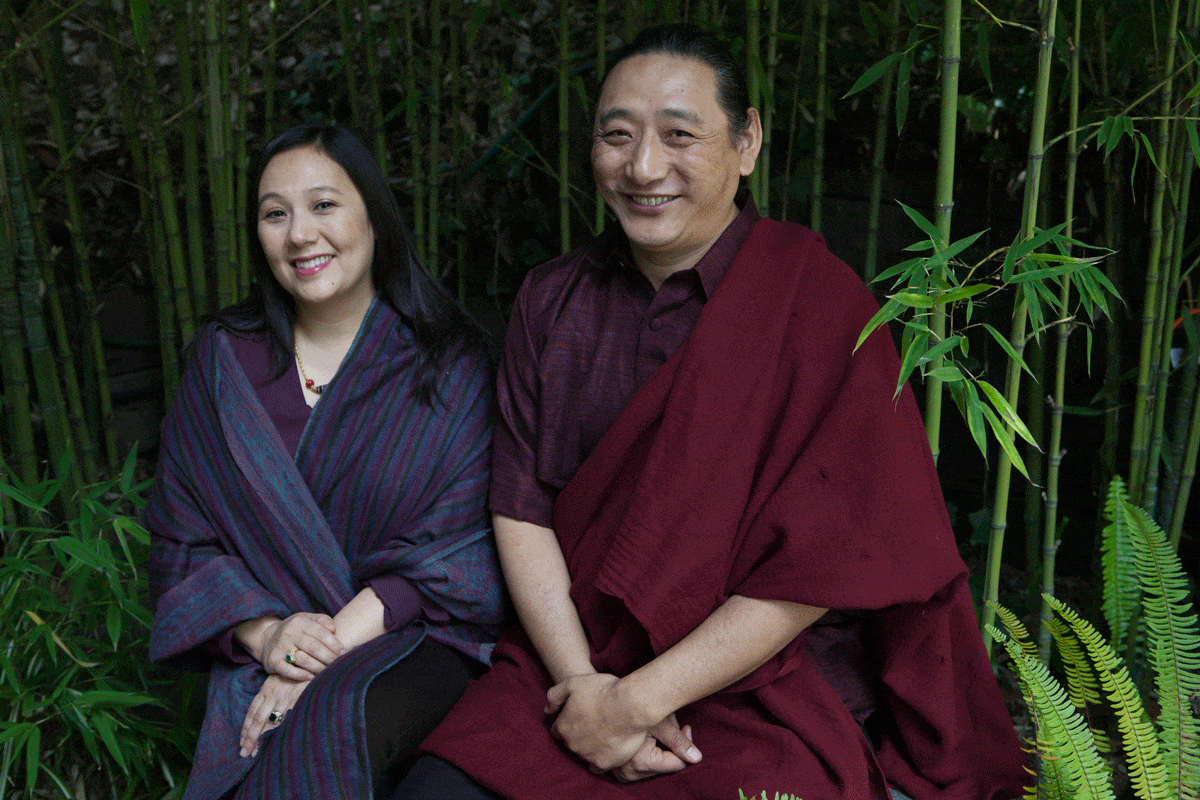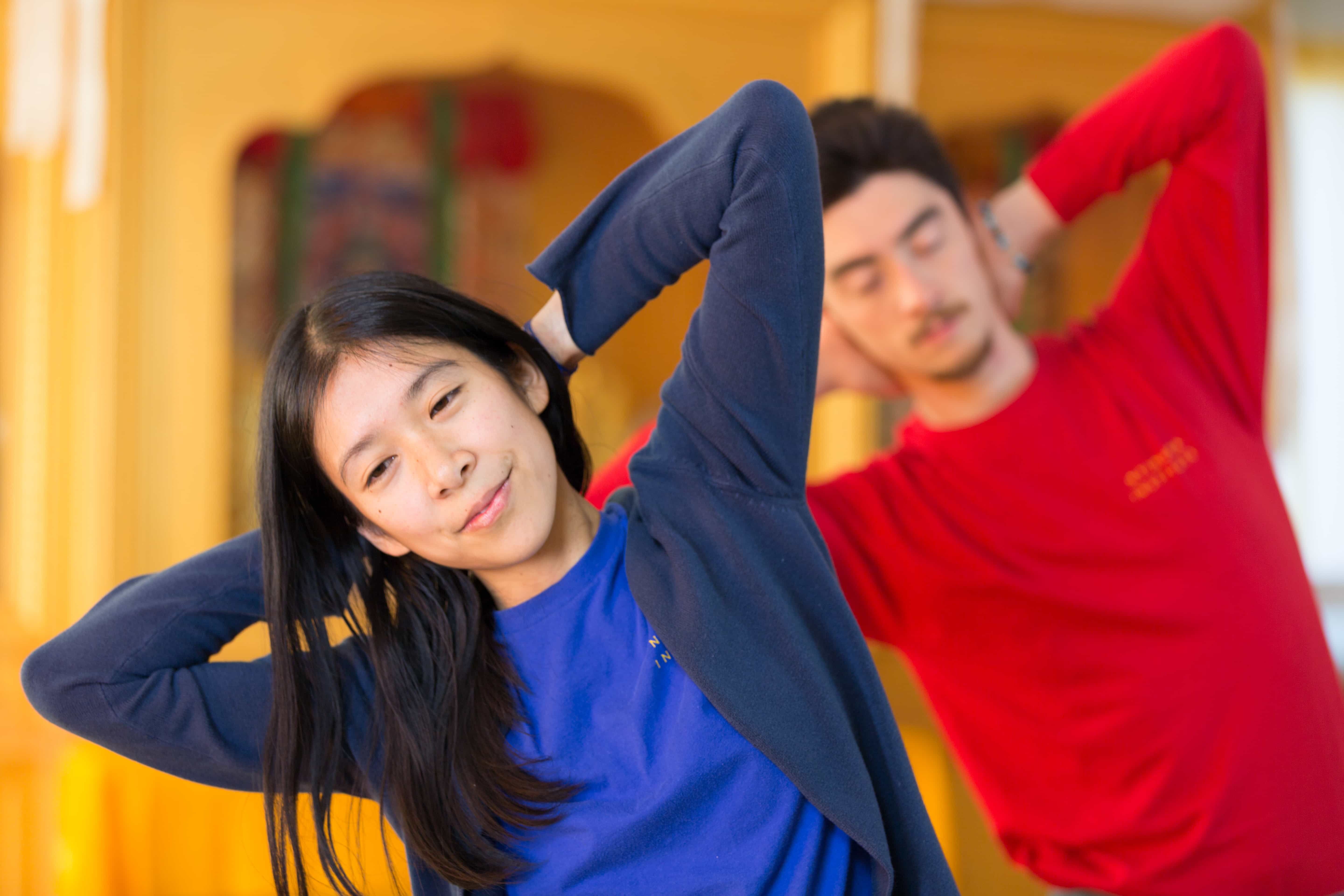 What to Expect
A full schedule with multiple sessions of guided group practice each day
A mix of slow movement Kum Nye yoga and sitting practices
Daily work-practice to help integrate what you're learning with 'regular' tasks
Vegetarian meals
Individual mentor check-ins
A supportive and tranquil environment
The curriculum of this retreat deals with the grounded, human experience of growth and change on a level that does not require a set belief system. Buddhists and non-Buddhists are both welcome. 
This is a life-long investment. Give yourself space and time to uncover your full potential.
Residential
2 Month Retreat
Includes instruction, vegetarian meals, and private room.
Non-Residential
2 Month Retreat
Includes everything except the room
If you have significant financial constraints, please contact us to apply for a scholarship. Payment plans are available. 
Our Front Desk is open 10 AM – 6 PM, PST. We look forward to hearing from you.
Phone:  (510) 809-1000
Email:  info@nyingmainstitute.com